Southern Light: Oils by Robin Roberts on display August 7-September 23, 2018
The Carnegie Visual Arts Center presents the exhibit Southern Light: Oils by Robin Roberts on display August 7- September 23, 2018.
Decatur oil painter Robin Roberts has always kept a southern exposure, even after living in 5 states. She is inspired by common, everyday objects seen at a glance and the light that transforms them.
Especially inspired by ordinary views, she looks for nobility in the everyday scenes we encounter. Her southern landscapes draw us into the excitement and mystery of light and shadow, bringing to life that delicate time of day that is so fleeting. Through vigorous brushwork, delicate touches subtle color combinations and unusual compositions we are able to see the common transformed into places you know by heart. Robin is equally attracted to painting animals and the figure as well as her signature landscapes. She received many awards, but says she finds the biggest reward when someone passes by and says "ahhhh" and knows a painting has touched a chord in the heart.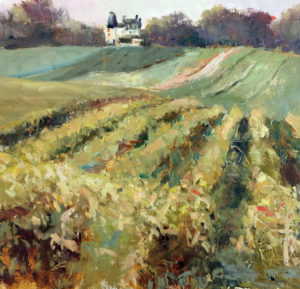 Robin and family have lived in six states, five of them southern. That Southern orientation emerges in her oil paintings. "I'm inspired by common everyday sights, and I seek the uncommon essence that speaks to a place in the heart". Using traditional techniques of rhythm, color harmony, and strong design, Robin encourages a passionate response. Often these subjects are landscapes with a serene universal sense of harmony. Subject matter can be typical of southern views: cows, horses, people, farms, creeks and rivers, flowers and special times of the day. Her fascination with light is described by simplifying the complex pat-terns of nature and she remains dedicated to "chasing the light".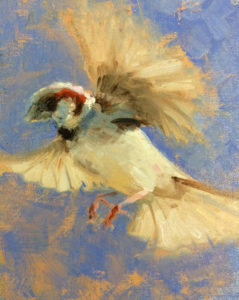 Member's Reception will be Thursday, August 16, 6-7:30pm. Members are FREE and Guests are $5. Snacks and beverages will be served.
Since 2003, the Carnegie Visual Arts Center has presented multiple exhibitions throughout each year featuring a variety of local, regional, national, and international art through solo and group shows. All exhibitions are free to the general public. The Carnegie is a 501(c)(3) non-profit art exhibition venue housed in a historic renovated and repurposed Carnegie Library building. The Carnegie is supported by fundraising events, membership, corporate and private donations, and grants.
Regular viewing hours are Tuesday – Friday, 10 AM – 5 PM and Saturday, 10 AM – 2 PM. The Carnegie is located at 207 Church St. NE Decatur, Alabama 35601